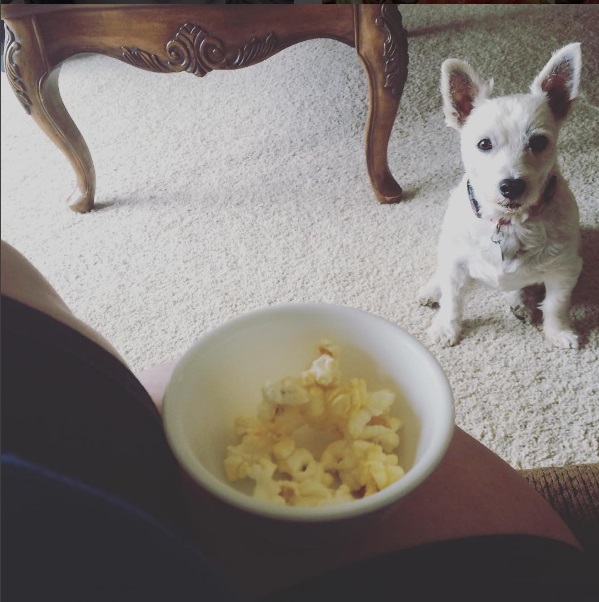 Aspen is a West Highland Terrier. In the Gaelic language, this apparently stands for dog "will eat anything when you're not looking."
God forbid anyone might have to answer the phone. Or poop. Or clutch their chest in a Fred Sanford style heart attack with a candy in one hand. My dog would step on my face as soon as my lifeless body hit the shag carpet and she'd go unapologetically for the nougat, prying my lifeless fingers open long enough for her slimy butt tongue to make a grab at the sweet.
People would be like, "My god! I think she's dead! Call 911!"
Aspen be like, "Dude. Charleston fudging Chew! Nom-ety-fudging-nom-nom!"
In the last 11 years, the fuzzy little garbage disposal creeper has eaten:
ibuprofen (Stomach pump + $500 vet bill)
Xylitol (I'm convinced she has a pact with the devil)
Deer poop (talk about socially awkward)
Cat poop
Rabbit poop
Cat puke
Dog puke
Dirty underwear
Tomatoes
Popcorn
Strawberries
Flies
Chocolate
Peanut butter
Mike & Ikes
Coffee
Chewing Gum
Salad
And, most recently, wasabi flavored almonds.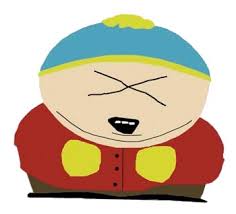 Ironically, the dog draws the line at kosher dill pickles and cantaloupe. I don't understand what drives a dog who refuses kosher dill pickles and cantaloupe to eat my coveted wasabi almonds, leaving her grody dog tongue spittle lickins all over my empty can.
Through years of careful study and research, I have read things about a dog's nature as an opportunist. I have another word for it: a-hole. A nut-can-licking fuzzy demon, dragging her puckered little butt glands along my carpet, rolling face first in underpants, ibuprofen popping little beast who occasionally eats deer poop, but only while in the presence of polite company–you know, to add to the flavor.
And quite possibly an opportunist. But mostly the other thing.