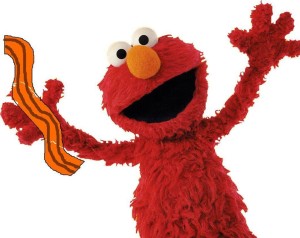 Happy Tue Tue!
How are you sexy beasts? I have admittedly been busy with a spankload of items. I know…I never write. I never call…
To whit:
I have a new job. It's not that I didn't love the thrill of working from home, because let's face it, who doesn't love having video meetings with the team (using software like that of Agora – https://www.agora.io/en/videocall-2/) whilst wearing smart clothes on top with no pants on, hidden under the view of the camera? That's right, working from home = pants optional! It's just that I was recruited by a fairly amazing local company as a marketing copywriter, and I'm a sucker for a dynamic, fun, hilarious group of people (and the money), so I put my pants on and now work full-time. Go go gadget verbiage! For those who are still working from home or have to remote work for a while, it can be hard to get into a routine, luckily there are blogs such as tinkerpopbook.com that can help with this transition so you are not wondering where and what you are doing!

The takeaway: Keep your LinkedIn page updated because it's magic.

I've been so off plan. Like abysmally off plan. Like so high carb, Little Debbie offered to put me in their calendar.

The takeaway. My navel's even so fat, they were worried it would absorb the staple and then ask for seconds.
That said, I'm back and I'll write at least once a week so long as you keep reading. I'll let you know what I'm eating and doing so you can follow along.
I love keto. In my day, we called it Atkins, because he was the only game in town. Nowawdays, it's called keto. I think that's cool. And people don't accidentally hear you saying you follow the "Napkins" diet. I don't eat napkins. Though right now I might look like I might, especially if a donut was stuck to it.
I'm back on day 2 of low-carb, and I'm feeling pretty legit, so we'll talk more about that, too.