We all do it. That little fist pump of victory when we buy a Raise.com card and stack it on a store coupon. Or the time you got your free Birthday lunch and scored a freebie for a friend by becoming an e-member. We won't EVEN talk about the time you got an in-store discount, combined your rewards and then bought an item on closeout (OK, maybe a little).
How can it get any cooler than that? I'm leaving this one to the gents (okay, and hyperboleandahalf).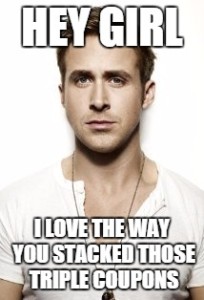 That's right. Ryan loves it when you bring the magic. Those coupons aren't going to clip and spend themselves, you know. Coupons and promo codes aren't just found in newsletters and pamphlets, they're online too. Using sites like Raise, shoppers can find incredible savings for their favorite products, stores, and online shopping sites. Who doesn't like grabbing great products at a bargain price? It's well worth a look if you're operating in a tight budget.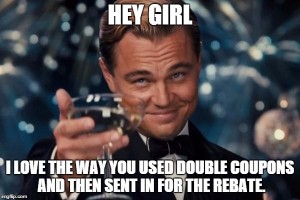 What, Leonardo? You're toasting to layered cost-savings options? I'll bet he doesn't even know you scored that glass on closeout. Well played, babe.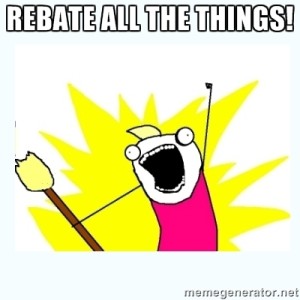 Like bacon, rebates are the special magic unicorn sprinkles on top of the savings loaded baked potato. Great; now I want potatoes. Thanks low-carb, potatoless existence.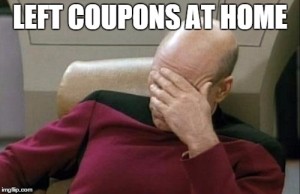 Been there. Done that. Wore the Patrick Stewart #shameface. (Incidentally same face as when I left my Costco gift card at home that I bought with my rewards card. Or that time I wore plaid.)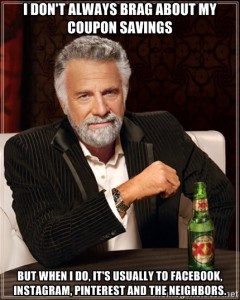 But then there's victory… Like the touchdown dance of savings, it is mandated you must flaunt your awesomeness. And why not, my friend? It's what the universe intended.
Put on your shopping game face on and get out there, tigress. Some might think you're merely clipping coupons, but you're grabbing life by the savings.