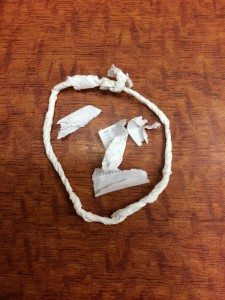 A major undertaking along the weight loss and health improvement track apparently involves pain. Pain and depression, aka discovering which foods I'm allergic or intolerant to (aka sucking the joy out of life, one item at a time).
In keeping with Atkins '72, I've been largely avoiding cheeses, especially non-aged cheeses. Sure, Atkins allows for up to 4 ounces of aged cheese per day, but I thought now was as good a time as any to check for lactose problems.
What a dummy.
After thoroughly enjoying a 4-carb, half cup of cottage cheese today, I didn't feel well. For hours.
Thanks, Universe, for the intestinally derpy day. Thanks, digestive system, for ruining my lunch afterglow. Thanks, dairy, for being a jerkface picklebutt nard llama.
All the butter I've used with Dr. Atkins's blessings might be a part of that whole lactose issue, too, considering the stalls were inexplicable when my coffee sprang to life with a pat of butter–even when I'd been keeping my carbs pretty near to zero.
And whoa. I LOVE butter. And crap. I LOVE cheese.
The other foods on my no-no list, due to intolerance: broccoli, carrots, most nightshades, fungi, soy and wheat. I'm sure I'm forgetting a few (or I've just lost count), but the gist of it? Essentially all the things I once enjoyed are punching me in the junk.
And that smarts.


Tuesday I ate this: 
Breakfast:
Diet Pepsi
Fletcher's Bacon (6 slices)!
Lunch:
1/2 cup Kroger brand small curd cottage cheese
2 Tbsp Parmesan cheese
Dried chives
Snacks:
Diet Pepsi
Dinner:
Shari's Restaurant – Spring Spinach omelet
Total Carbs: 15 total. Percentage of calories from fat: 68%
I did the hell out of this: My Fitbit discharged, but I'm positive I walked almost 2 miles today.

A recap:
I'm following Atkins 1972 to get this weight back off I'd regained thanks to the move (and my lack of coping). #gardettosandregret
I'm tracking every day because it helps (and others have asked me to). Accountability; it's what's for dinner.
Keep track of the progress here, in the tab titled "Weight Loss" and feel free to jump in and join the convo.
I weigh in on Mondays. It keeps me especially honest on weekends (and if anyone needs babysitting on the weekends, she'd be me. Hey; those extra dark chocolate chips, whipping cream and episodes of Arrow aren't going to eat and watch themselves).